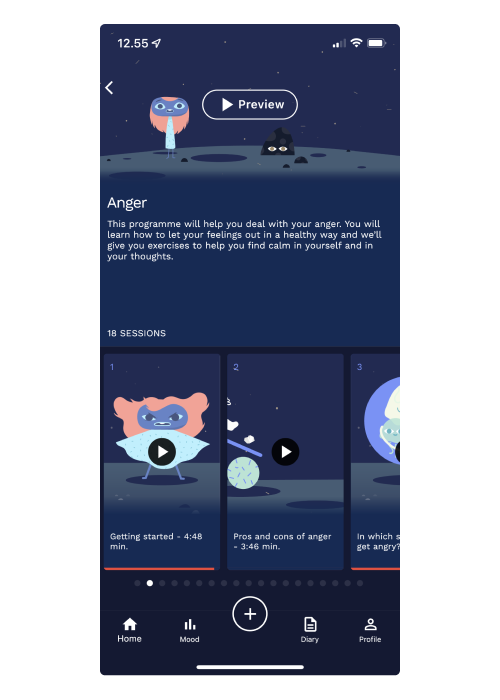 The best child therapy app
For parents, it can seem hopeless to figure out how to deal with a child who is struggling. For children, it can seem just as hopeless when they feel like they're all alone in coping with their difficult emotions. In cases like these, our goal is to be the help that's within reach.
So welcome to MY INNER ME, the perfect starting place to get your child back on track.
What is MY INNER ME
MY INNER MEs interactive programmes are designed by founder & child psychologist, Marie Ulstrup, who has combined her more than 10 years of experience into a digital therapy app. Our goal? To help children and youth between ages 8-16 to work with their difficult emotions and to give guidance to parents on how best to support their children.
Parent and children profiles therefore have separate app-content that is specifically tailored to them and their level of understanding. In this way, you and your child will be guided through parallel sessions with each other, and this will allow you to work together to help your child thrive again.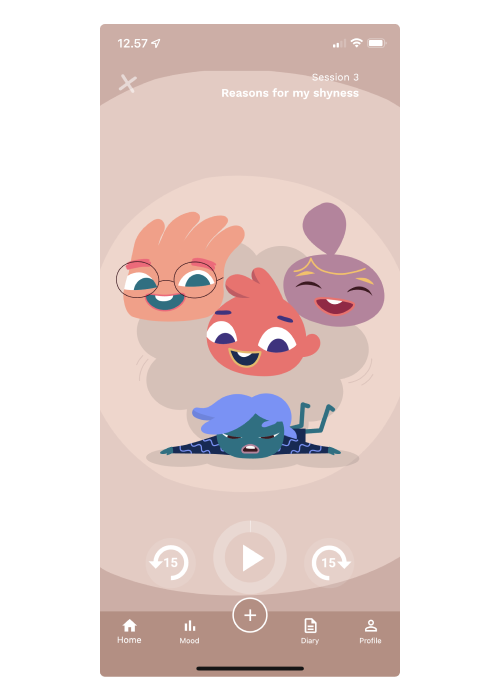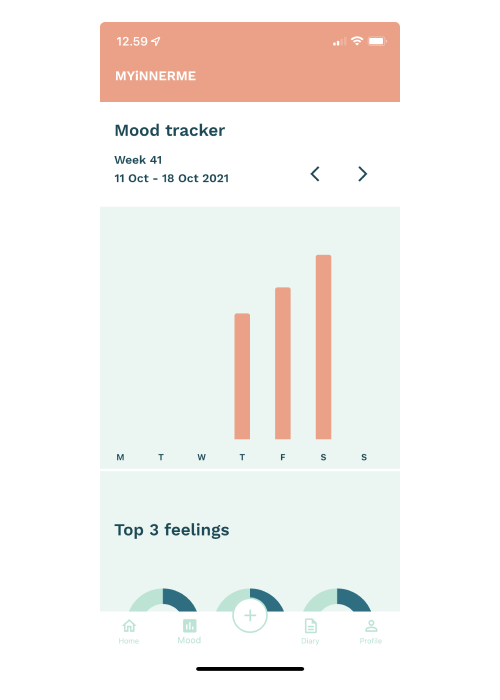 What do you get access to
CBT THERAPY PROGRAMMES: the programmes consist of short daily listening exercises for you and your child. They're based on child-focused cognitive behavioural therapy and focus on different subjects such as anger, shyness, bullying and grief – with more soon to come.
MINDFULNESS: In collaboration with Mindful Family, the app also offers a mindfulness programme with three meditation exercises to help your child find inner peace and balance.
MOODTRACKER: With daily mood check-ins you can keep a detailed track of your personal growth with an overview of your weekly mood fluctuations as well as your top feelings and activities.
A PRIVATE DIARY: Your very own private diary is the perfect place for you to keep track of your innermost thoughts and feelings. Every listening exercise also ends with a diary prompt for you to answer, so you can reflect on what you've learned and practice putting your feelings into words.
Who is it for
The app is the ideal solution for:
• Parents who need advice and pointers on how to deal with a child, who doesn't necessarily need therapy, but who still needs their guided support and help
• Children who are stuck on a waiting list to see a child psychologist and who need an effective coping strategy in the meantime
• Children who need a digital supplement to an ongoing treatment